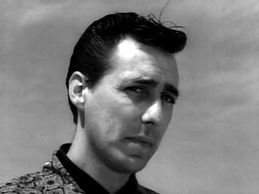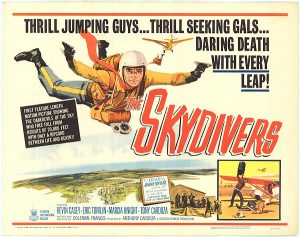 In this complex and often merciless world, there are a few things to remember.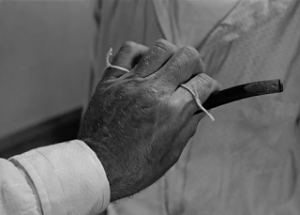 1. Steer clear of that creepy guy with dead birds on his wall when you're the only guest at his hotel.
2. Never leave Kevin Spacey alone with your wife.
3. If you're having marital problems and your wife finds out you're having an affair, don't go skydiving.
If you watch movies at all, you know what happens when you forget the first two items. The Skydivers is Coleman Francis' way of demonstrating the consequences of forgetting the third one.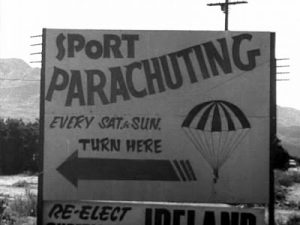 Vote for Ireland and keep your seat belts fastened!
A couple, who own a skydiving business, have problems. The cheating and criminal plots don't help. Soon, there's action in the air and nefarious plans afoot and—Hey! Did I mention Coleman Francis? He directed this film and the Tor de force (See what I did there?), The Beast of Yucca Flats. He also appeared in Beyond the Valley of the Dolls as Rotund Drunk. Thanks, imdb!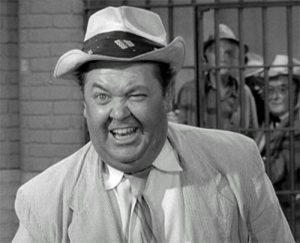 Oops! Wrong drunk.
The cheating and aeronautical crap are fun, but let's be honest. We're here for the dancing. The hep cats and swingin' dolls in The Skydivers cut a mean rug. Why shouldn't they? They get to gyrate and do the frug to Jimmy Bryant and the Night Jumpers' renditions of "HaSo Stratosphere Boogie" and the classic "Tobacco Worm".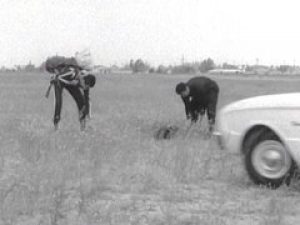 "I can't find the plot anywhere."
Tune in with us on Friday, September 29, 2017 at 11pm edt for The Skydivers. Just start at 11pm on the dot and use the #BMovieManiacs hashtag on Twitter. Here's the link: Rotund Drunk
I have one question. How can this couple live on a skydiving business? Why is that even a thing? Are there that many people anxious to jump out of a perfectly good airplane? Anyway, find out when we watch.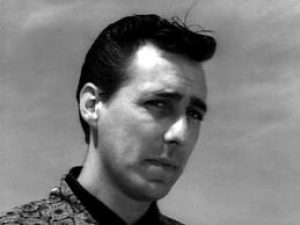 "Did I turn off the gas?"