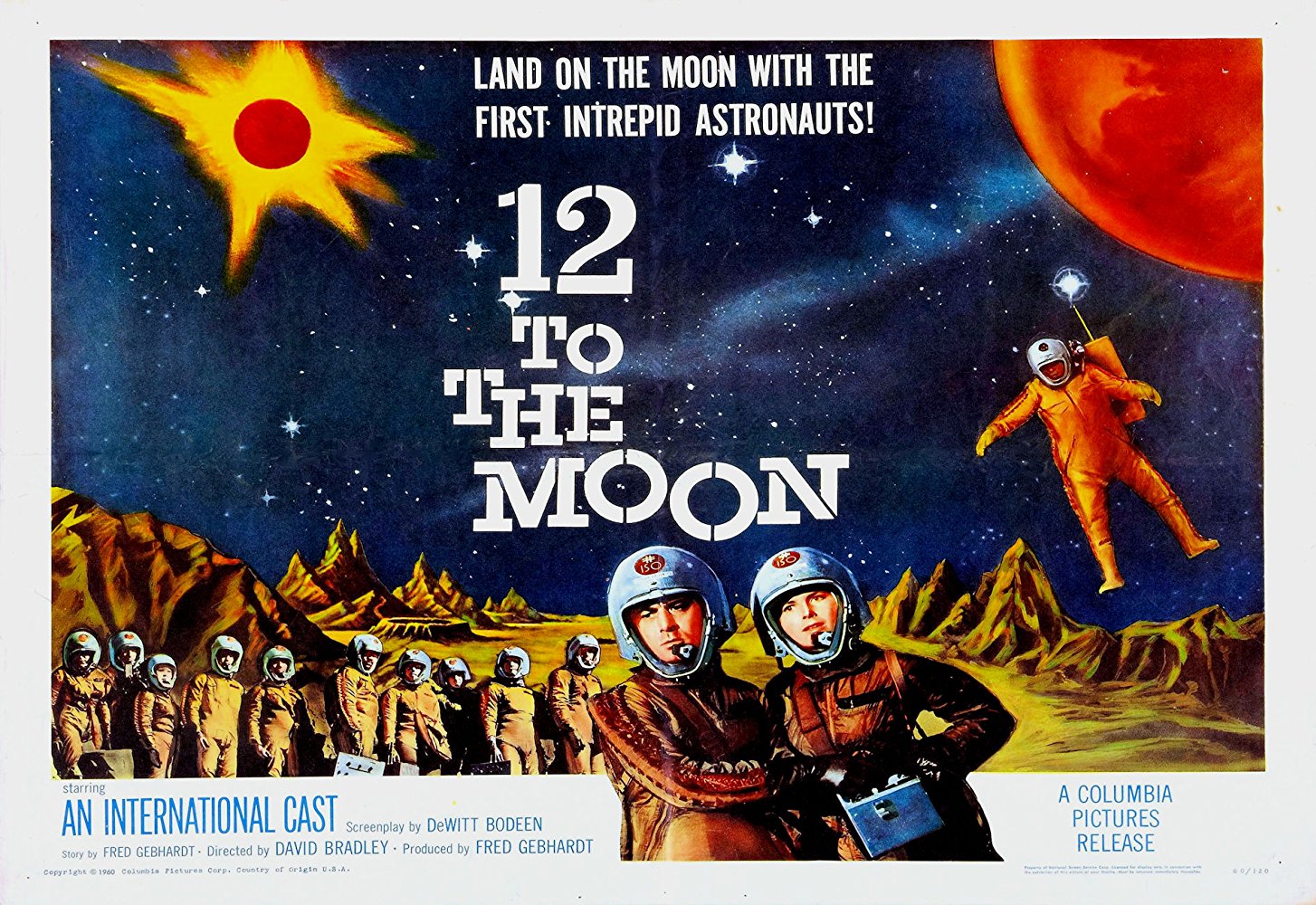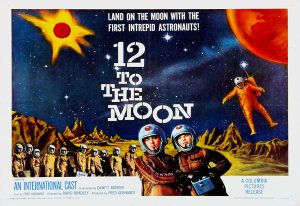 Don't you love the jaunty guy on the right?
An international crew of astronauts take a rocket to the moon. It's comfy on board because the ship has an open floor plan and ultrasound showers.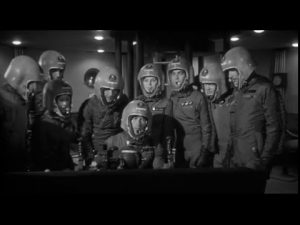 "We're missing three. Doctor, go look in the rec room."
On the moon, they meet up with aliens who hate them. Natch. I won't spoil it, but I will say just two words—Tom Conway. Tom's aboard and we're all the better for it.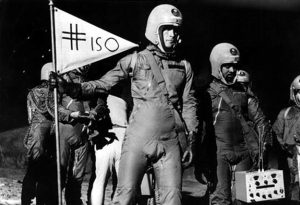 "Yo, Doc! Where's the banner that says 9000?"
DeWitt Bodeen wrote the screenplay for this film as well as those for Cat People and The Seventh Victim and David Bradley directed. Bradley also helmed Madmen of Mandoras. You're welcome.
Watch 12 to the Moon tonight, Friday, March 2nd at 11pm eastern and join our wonderful gang of misfit toys on Twitter using the #BMovieManiacs hashtag.
Here's the link. 12 to the Moon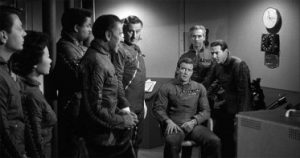 "There are still only eight of us. Check the ice rink."