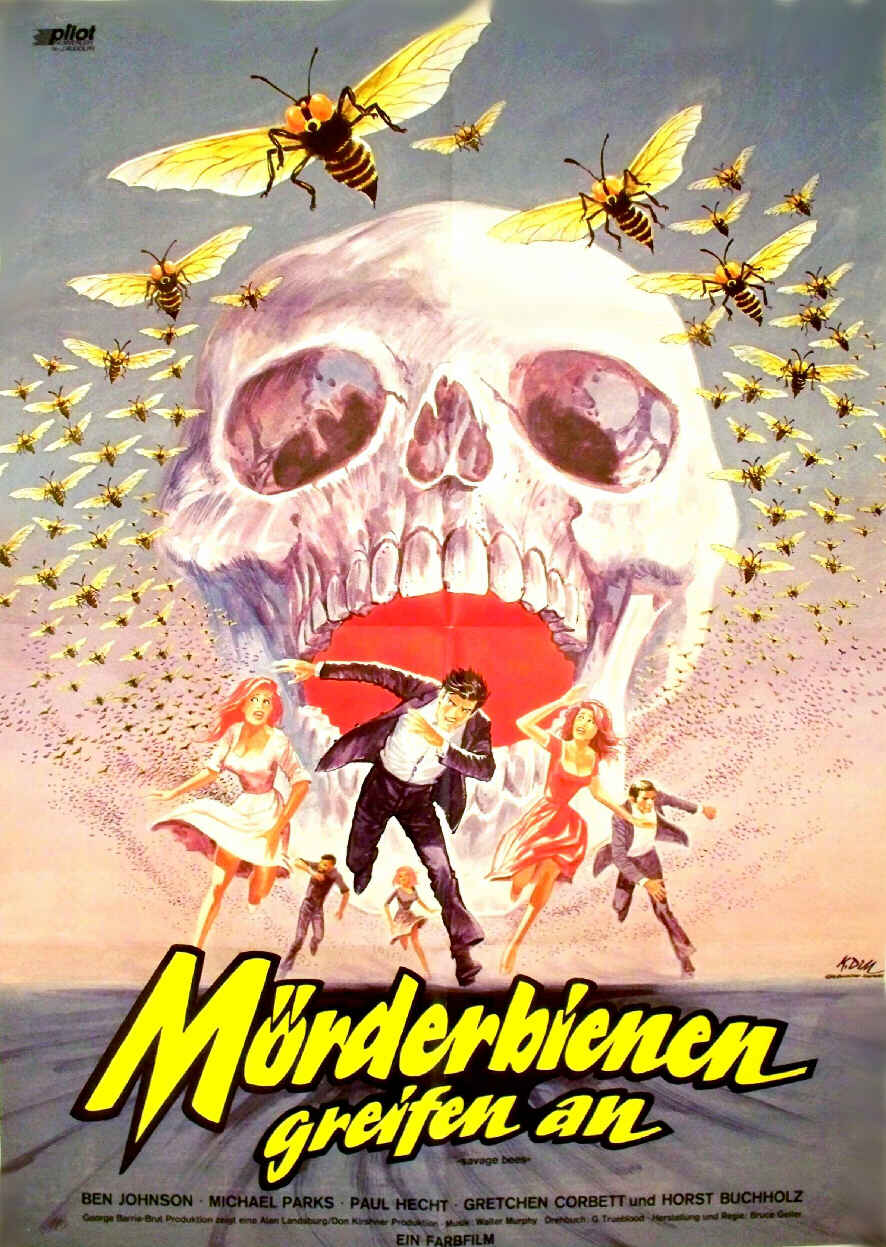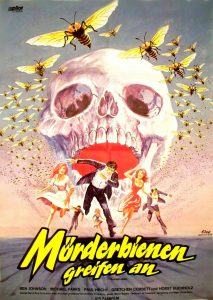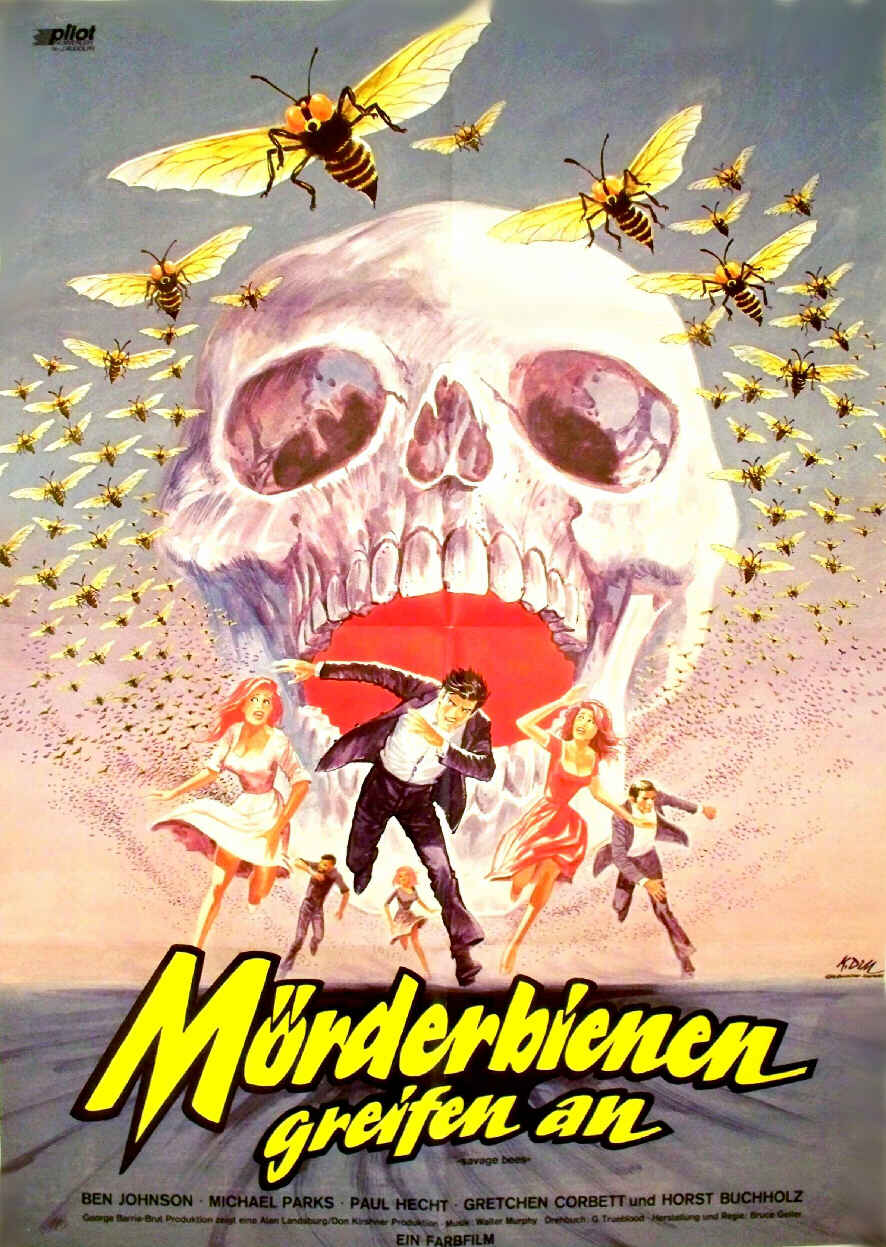 In the 1970s, made-for-TV movies tackled social issues, told funky b-movie stories, and gave a whole gang of decent actors something to do. They were incredibly popular too. TV then wasn't like it is now. When something was on, it was on. There were no DVRs, VHSs, or DVDs so if you wanted to see a show, you watched it along with everyone you knew, then talked about it the next day. That's what homeroom was for.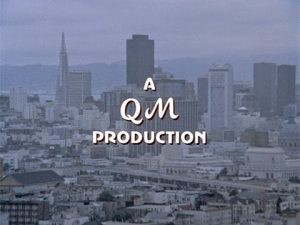 Ahhhh…Quinn Martin.
Tonight's film is the apian masterpiece, The Savage Bees. On the eve of the Mardi Gras, some bees that chartered a party boat…no. Right before Mardi Gras (Lundi Gras), bees start attacking people on the outskirts of New Orleans. A sheriff (Ben Johnson), an assistant medical examiner (Michael Parks), and a doctoral student (Gretchen Corbett) join forces to combat hordes of killer bees before they devour half of Bourbon Street.
Surprisingly, this is a good movie. It's well-acted, has a passable script, and, of course, bees.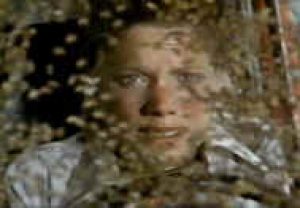 That's the last time I'm using store brand Windex.
Join us tonight at 11pm est and use the Twitter hashtag #BMovieManiacs
Here's the link. Buzzzzzzzz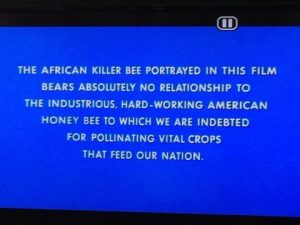 Ooops…wrong movie.