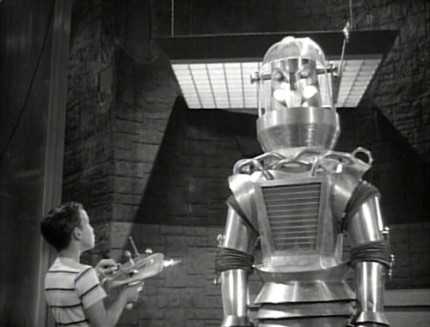 Thanks to everyone who participated in our viewer's choice!
Here are the results:
1) Tobor the Great 14
2) Brain From Planet Arous 4
3) Manos: The Hand of Fate 7
4) Space Master X-7 4
5) Monstrocity: The Atomic Brain 6
6) Horrors of Spider Island 4
So by an overwhelming margin, our feature presentation this week is Tobor the Great! many years before the dreaded 3 hour tour, there was a movie with Gilligan and a professor. I kid you not. And a precocious lad they call "Gadge" and a large robot. Need I go on?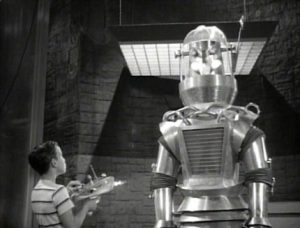 You will also get to "Drink!" because William Schallert is in the film. Don't miss the heart-pounding action! It all begins tomorrow night (Friday) at 8 Pacific, 11 Eastern time. We will see YOU at hashtag #BMovieManiacs.
https://www.youtube.com/watch?v=LHHofM4BSv4