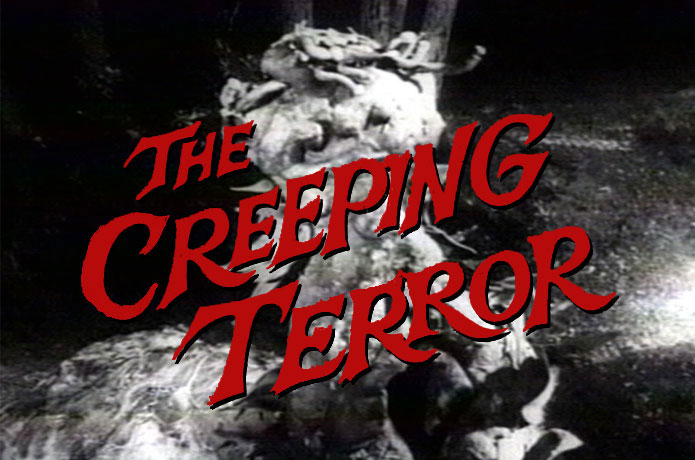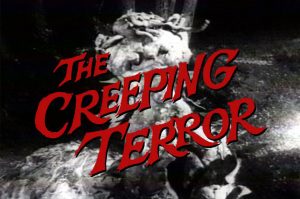 So here's the thing. Not every movie can be The Third Man. Not every movie can have a John Williams score or credits by Saul Bass or Edith Head's costumes. Not every movie can have razor sharp overlapping dialogue spoken at breakneck pace like a Hecht/Hawks masterpiece. Not every movie can be filmed by Roger Deakins or edited by Thelma Schoonmaker. Some movies are made by Vic Savage and a group of insurance actuaries from the California desert. Some movies are talkies with no talking. Some movies are The Creeping Terror. Ok, one movie is The Creeping Terror and believe me, in this case, rarity is a good thing.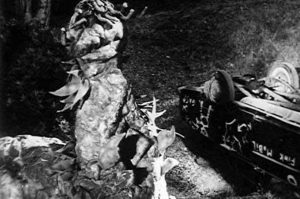 To celebrate the blu-Ray release of The Creeping Terror, BMovieManiacs will present the 1964 classic in all its expository glory. Please join the only oddballs loopy enough to buy this gem in blu. Yep, it's us.

"Don't look at me."
Friday, September 15 at 11pm edt, tune in and turn on to the song stylings of the only shag rug with a pulse. Use #BMovieManiacs and sing along. Here's the link. Gaping Maw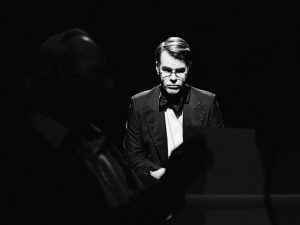 "That wasn't so good, was it?"
If you're interested in a more detailed review (and why wouldn't you be?), here you go. https://prowlerneedsajump.wordpress.com/2014/04/21/the-creeping-terror-1964/
You're welcome.