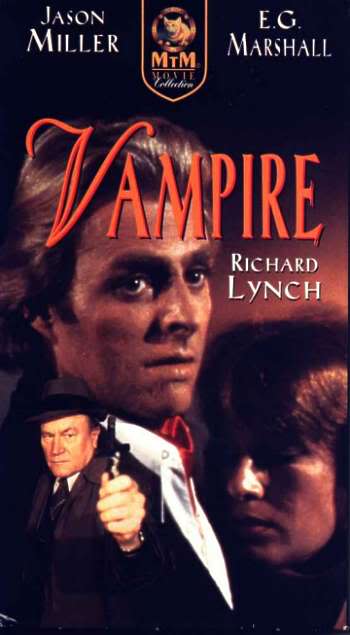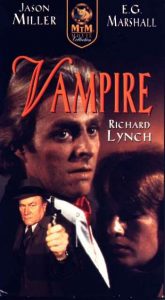 It's tough being a vampire. All the stores are closed by the time you get up and you can never go out to lunch.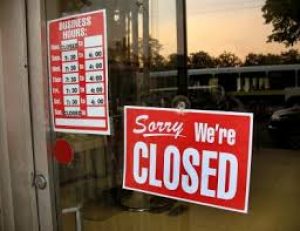 Vampire, Anton Voytek (Richard Lynch) thought he was golden. He had a rent-controlled coffin which bordered a wetland and he had a major nest egg, so he was set for life. Not so fast, Bitey! Developers want to build a CVS and some condos in Coffinville so Voytek has to scamper. At least he can buy a cute pied-à-terre for hosting blood tastings, right? Wrong. Somebody copped Voytek's loot and is he peeved! Anyway, vampire hijinks ensue.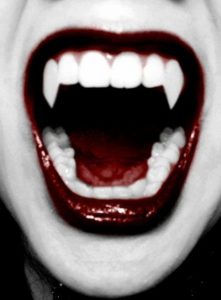 Tonight at 11pm edt, join the merry band of black sheep and watch Vampire with us. It was made-for-TV, so you know it's good. It also stars Richard Lynch, Jessica Walter, Kathryn Harrold, and Jason Miller which is not too shabby.
Here's the link SOMEBODY STOLE MY STUFF! At 11pm edt, press play and Tweet along with the other weirdos. Trust me.