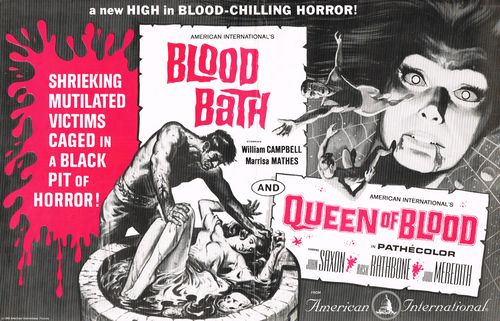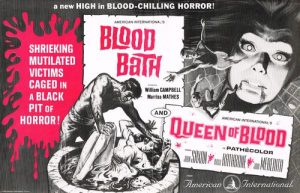 You know when you're in space and you get a distress call and you land on a planet only to find everyone dead save one and you figure, "Probably the others died of natural causes. Let's bring the survivor back to Earth with us." Well, that's how Alien, I mean, The Thing From Another World, I mean, It! The Terror From Beyond Space, I mean, The Thing, I mean Queen of Blood starts. In this fun science fiction gem, the alien in question is a statuesque, green-faced female with a tulip hairdo and an eating disorder.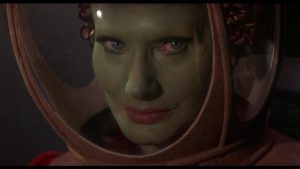 Queenie, from Phobos: Turn-ons: Unsuspecting astronauts, Turn-offs: Flamethrowers.
John Saxon, Dennis Hopper, and Basil Rathbone (yep) find themselves flying back to Earth with a moody alien who's dangerous when she gets peckish.
Queen of Blood is a fun one. You'll see a load of connections to big, modern sci-fi and the acting and production values are good.
Join the #BMovieManiacs tonight at 11pm eastern on Twitter for a fun live-tweet of this funky little movie.
Here's the link. RUN FOR YOUR LIVES!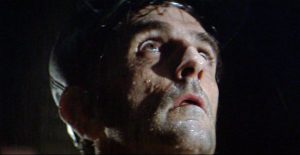 "Jonesy?"