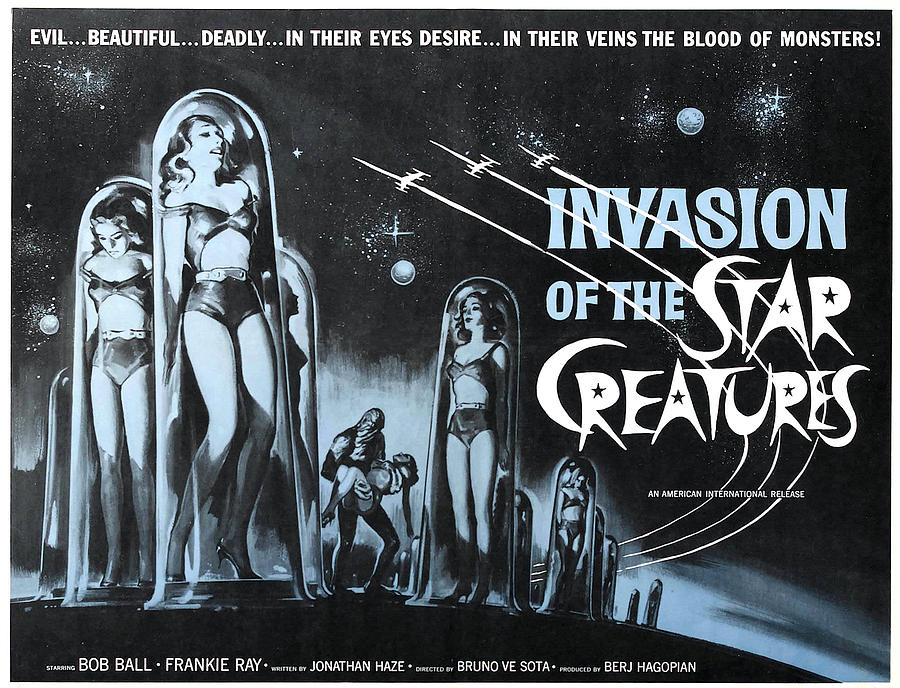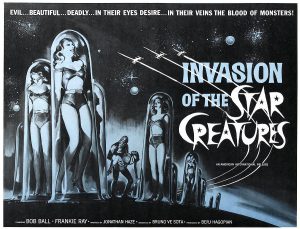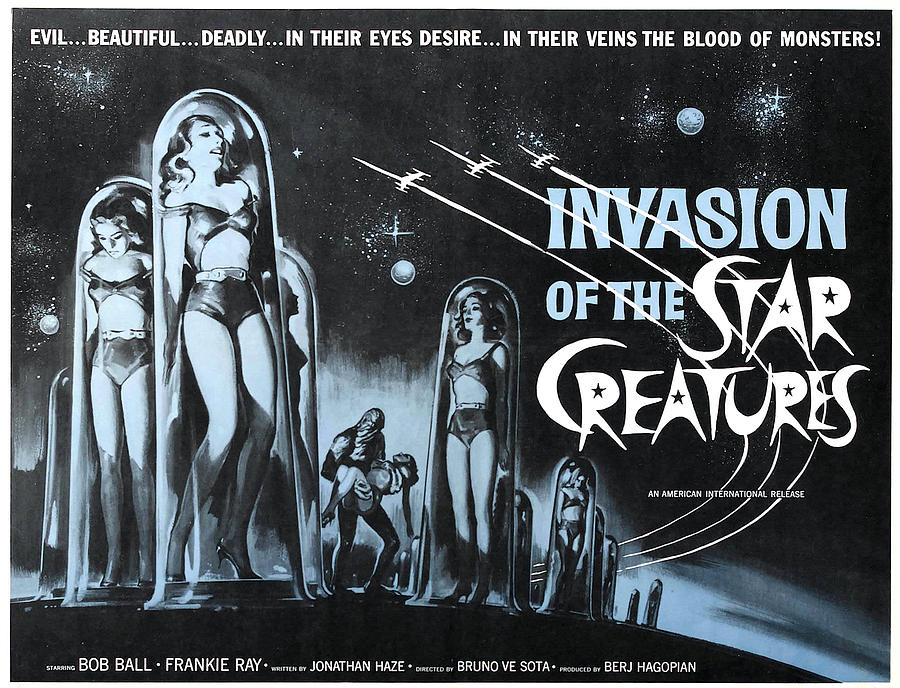 In their veins the blood of monsters. Yeah right.
A couple of inept soldiers, Private Philbrick (Bob Ball) and Private Penn (Frankie Ray), inspect a cavern and get into a series of misadventures involving alien plants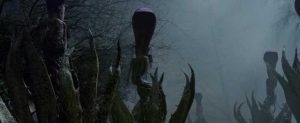 Not these alien plants
and attractive women from the planet Kalar.
Stuff happens in the cave, but I'll be honest; the stuff that happens is not as important as where it happens. The cavern of note in the film is this one.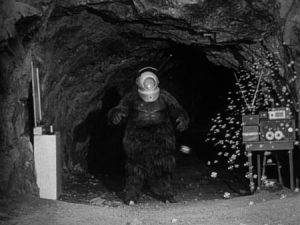 Recognize it? Not the goofball in the ape suit, the cave.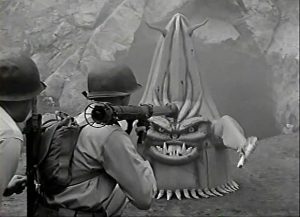 Here it is again.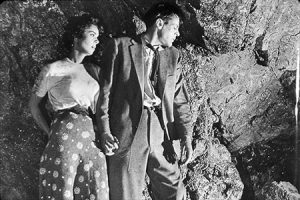 And here.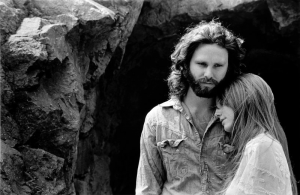 People are strange.
Yep. It's Bronson Caves or Bronson Canyon or Bronson Pinchot or something. They filmed parts of at least one hundred films and forty television shows at this cavern near Griffith Park in Los Angeles. Based on the types of films and filmmakers using Bronson Caves, I'm guessing they didn't charge much. Roger Corman and Samuel Z. Arkoff must have been members.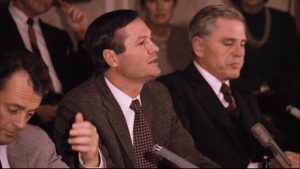 "I don't recall."
Anyway, dumb guys get captured by plants in a cave outside LA.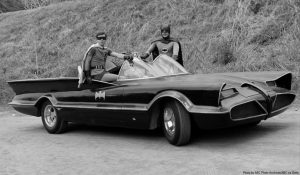 Not these guys.
You should watch this cheesefest tonight. You really should. Friday, February 24 at 11pm eastern. Follow the #BMovieManiacs hashtag and hit play at 11pm, then join the weird band of misfits who love these wonderful, schlocky films. Here's the link: Some crappy film made in Bronson Caves  I mean crappy in the nicest way.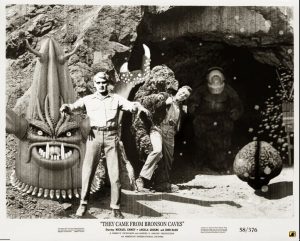 I want to see this movie.