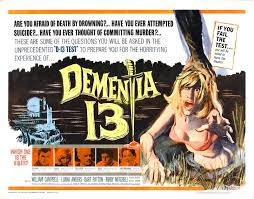 Clemenza ordered, "Leave the gun.  Take the cannoli."  Lieutenant Kilgore mentioned that "Charlie don't surf."
Before these famous and hugely quotable lines passed into cinema history, Francis Ford Coppola wrote and directed a quick inexpensive Psycho knock-off at the behest of his mentor, Roger Corman.  Tonight, we celebrate Friday the 13th with a fun gothic horror set in Ireland.  They have a castle and a pond and a graveyard and these guys.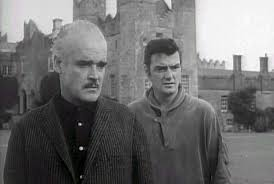 Let's poke it with a stick.
Anyway, it's Friday the 13th so you owe it to yourself to watch a film with 13 in the title.  Join us!  We're showing murders!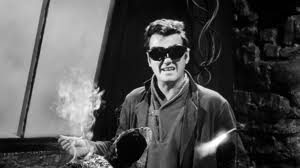 What?
Here's the link to tonight's feature.  Tune in at 11pm edt using the hashtag #BMovieManiacs on Twitter and join in the carnage.
http://youtu.be/EQWBy8oACLE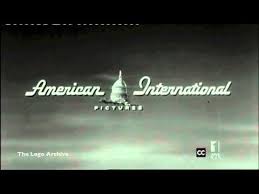 I feel better already.
Look for us on Twitter @b_moviemaniacs and on facebook BMovieManiacs.com…if you dare.  Actually, we're not all that scary once you get past the trail of corpses.
"Hey, I hear there's a cool and tremendously astute review of Dementia 13 on prowlerneedsajump.wordpress.com."
"No way!  Really?"
"Yes!"
"Too bad we don't have the link." *sad trombone*
"But we do!  Here it is now."  https://prowlerneedsajump.wordpress.com/2014/10/02/day-1-dementia-13-1963
"Woohoo!  Our village is saved!"