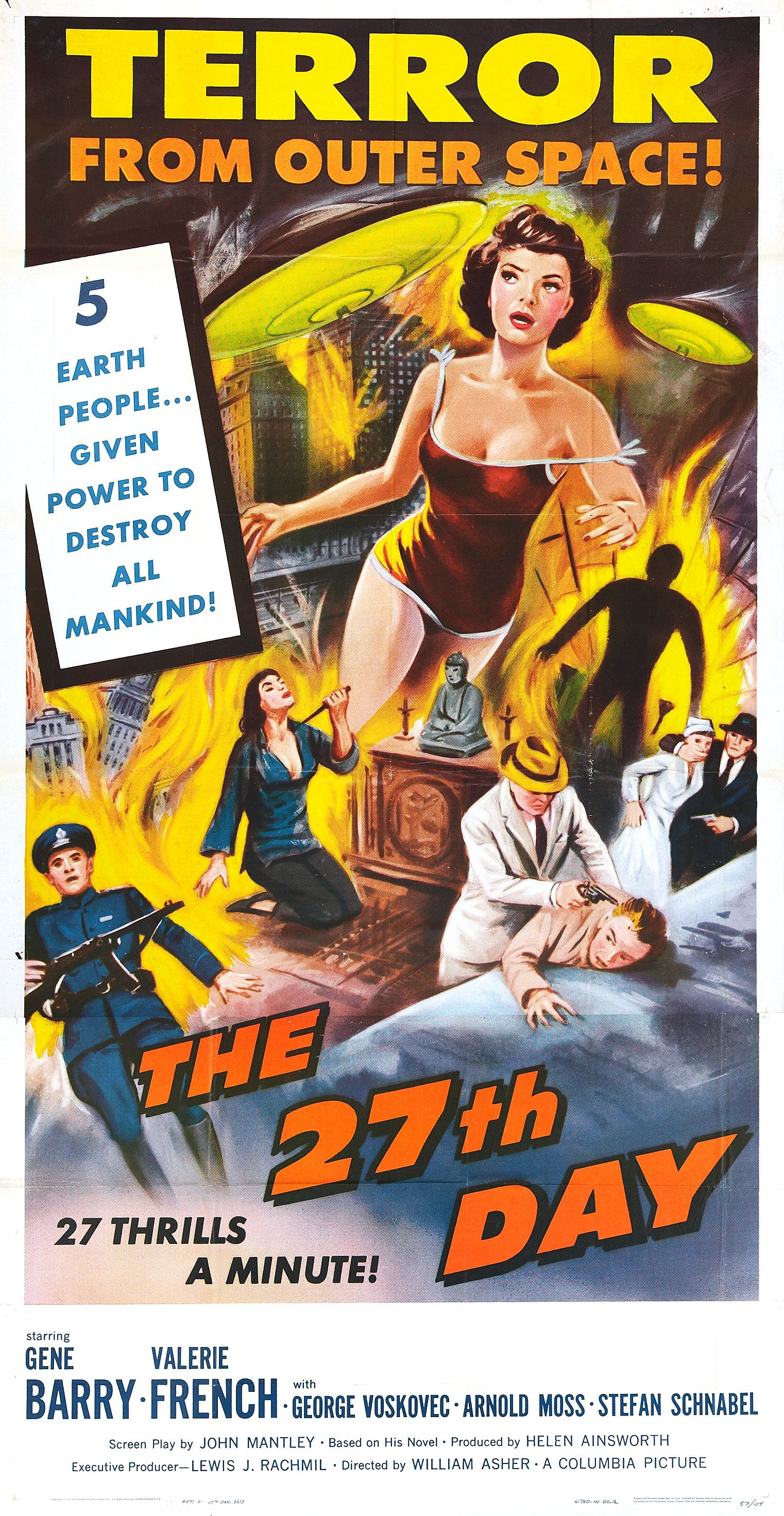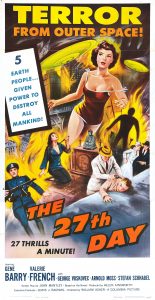 If you had the power to destroy any place on Earth, what would you choose? New Jersey, right? So what's all the fuss? In this deeply philosophical film, five individuals from different parts of the world are kidnapped by an alien who makes them decide whether or not they want to blow stuff up. Will they fight? Will there be endless discussions about putting value on the life of JUST ONE MAN? Will Gene Barry furrow his brow? Yeah, probably.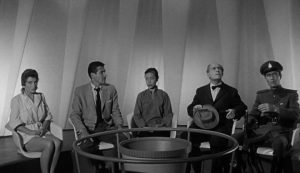 Producers on early versions of The McLaughlin Group demanded panelists show a lot more skin.
I don't know about you, but I can't wait to see what the director of Beach Blanket Bingo believes about the nature of man.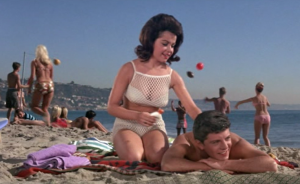 "Beach hell is other people and no volleyballs."
-Annette 'Jean-Paul' Funicello
Join us on Twitter, tonight at 11pm eastern and use the hashtag #BMovieManiacs to tweet along with people from all walks of life who may disagree on many things, but are all 100% certain Robot Monster should be in the AFI 100.
Here's the link. The 27th Day