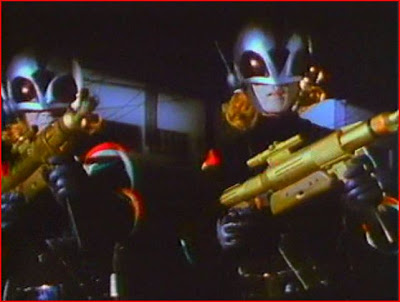 Greetings, Maniacs!
You do NOT want to miss this week's show, as we present the classic FUGITIVE ALIEN! For those who don't know, it's a Japanese TV show, majestically pieced together into a brilliant, coherent allegory of social degeneration, socioeconomic upheaval, and dudes named Ken in blonde wigs.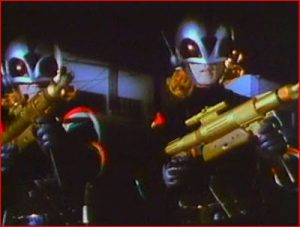 "Hi, we're Kens"
Thrill to the exciting adventures of the crew commanded by the irrepressible Captain Joe!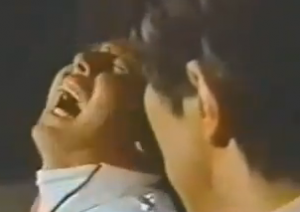 "Hahahahahahahahahahaha…"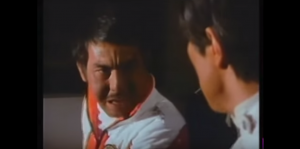 "YOU'RE STUCK HERE!!!!!"
Ummmm… I really don't know what else to add. If we haven't scared you off by now, we never will.
Please don your silver battle suits and tune in at 8 pacific, 11 eastern Friday night, and add your hilarious (we hope) comments with the rest of the Maniac gang at hashtag #BMovieManiacs!
Goodbye for now, friends!