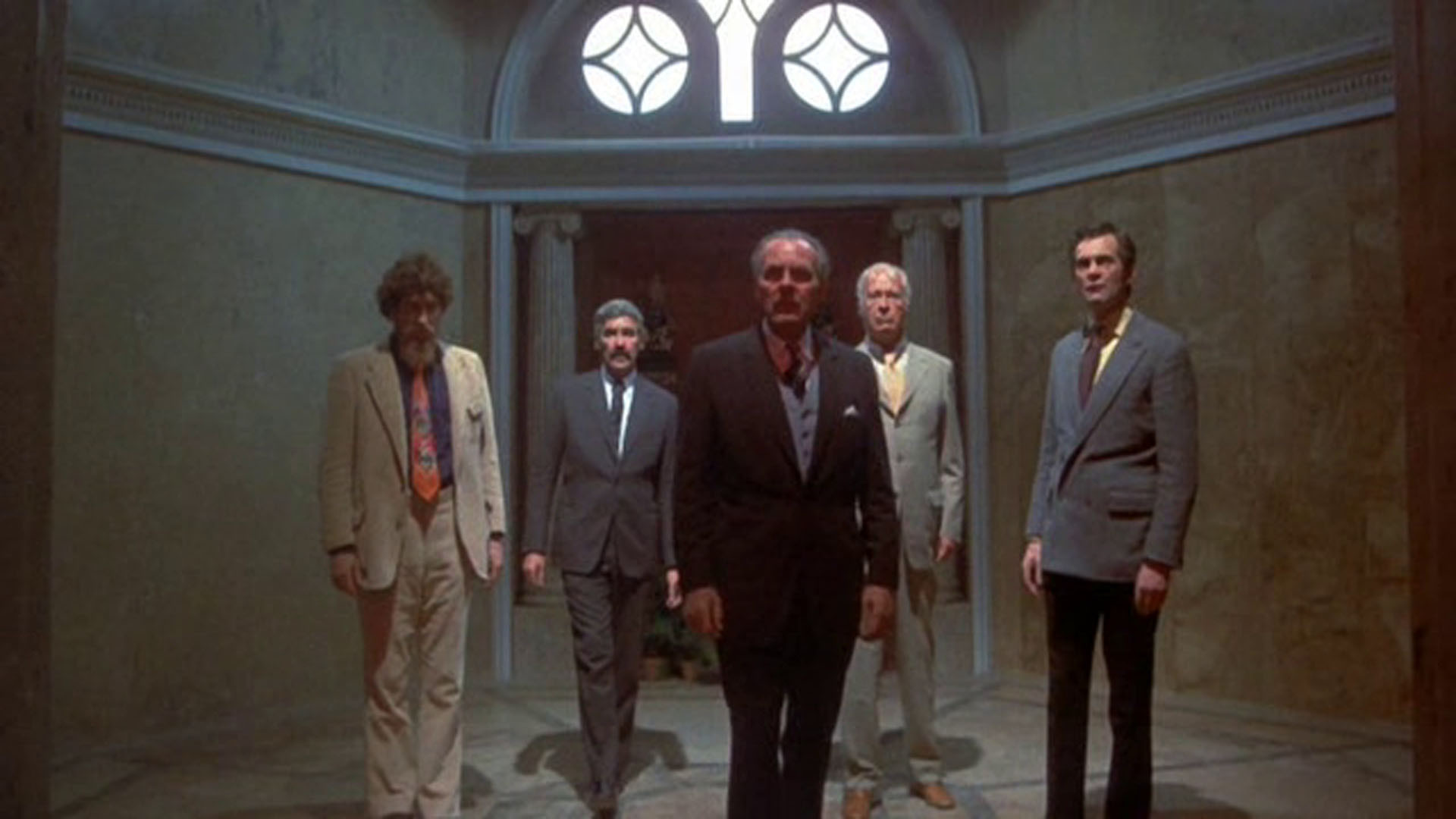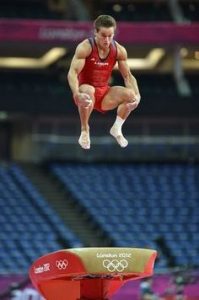 The horror.  The horror.
Ever get into an elevator for reasons you can't explain only to end up in a vault (of horror?) with Terry-Thomas and Doctor Who?  Me neither.  Anyway, the actors in VAULT OF HORROR do just that.  As soon as they realize there's no way out, do they scream and claw at the walls?  Do they look for alternate exits?  Do they push the button for the elevator?  Nope.  They're British so they sit calmly, have a drink, and listen to the stories describing how they got there.  It's more fun than it sounds.
Amicus Productions made a number of these portmanteau horror films often based on the EC Comics series by Al Feldstein.  The macabre tales involve revenge, murder, and the occult and center around a framing story which brings the main characters together.
But enough about that.  This film has paintings, and vampires, and magic tricks!  Huzzah!
Join the #BMovieManiacs tonight at 11pm eastern time as we tweet along with this fun anthology film.  Use the #BMovieManiacs hashtag on Twitter and come for a ride to Vaultville or London or Croyden or somewhere. I don't know where they are.  It's a vault for pity's sake.  Here's the link to the film.  Trust me.  I'm not like the others.
VAULT OF HORROR
If you'd like to read more about the film, which you do, here's the link to my review.  You're welcome.
Kerry's review!