Greetings, Maniacs!
Tonight we have another double header. If Ernie Banks was a b-movie fan, he would have loved us. First for your viewing pleasure, we bring you Fiend Without a Face, starring an old friend of ours, Marshall "Daktari" Thompson. And, there's some other people in it, too! Oh, there's also this guy: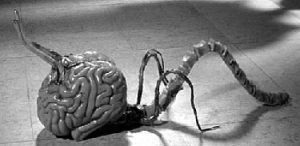 https://www.youtube.com/watch?v=zJk2x0wAyUw
Then if your heart can stand it, we follow that up with Night of the Blood Beast! No girl is safe, and junk.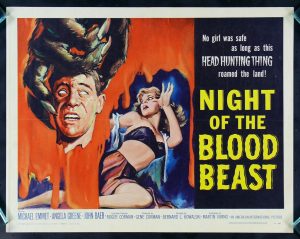 The excitement all begins TONIGHT at 11 PM Eastern, 8 PM Pacific. Twitter Hashtag #BMovieManiacs. Hope to see you then. We really do!